October 28, 1959 – August 12, 2020
Kelly was a beloved mom, Nana, friend, rescuer, and fierce advocate for animals, especially pitbulls & bully breeds. She spent almost two decades involved in pitbull rescue and advocacy, even joining the animal task force of Gwinnett county, fighting against BSL (breed specific legislation) and for the livelihood of ALL animals. She was as dedicated to human rights as animal rights, and always tried to live with love and respect for all life, even the trees and the bugs. Her beautiful smile was only surpassed by her exceptionally beautiful personality.
Helping animals in need was Kelly's passion, and her family wants that to continue in her memory, "She may not be here to help pitbulls and other beings in the physical world, but we still can." Many members of our Forlorn Family considered Kelly to be a dear friend, and FTTF is honored to keep fighting for and helping pitbulls and other animals in need, just as Kelly would.
From Kelly's Friends & Family:
Your love for minorities, pits, and Browns football are few of the things that made you the coolest nana of all time. Love and miss you forever. Rest in paradise.
– Leonell Rodriguez
Kelly, thank you for your support and your heartfelt, sincere advocacy. I will continue on, your job here is done. Rest well sweet lady.
– Jason Flatt
Dear Jessie, Mike and Family – Our deepest sympathies during this time. You are in our thoughts.
– Signature Brands
RIP Kelly Alder
– Rod Baker
Kelly was a wonderfully beautiful person, inside and out. I am very proud to have known her and be able to continue helping animals & others, just as she would.
– Stacey G.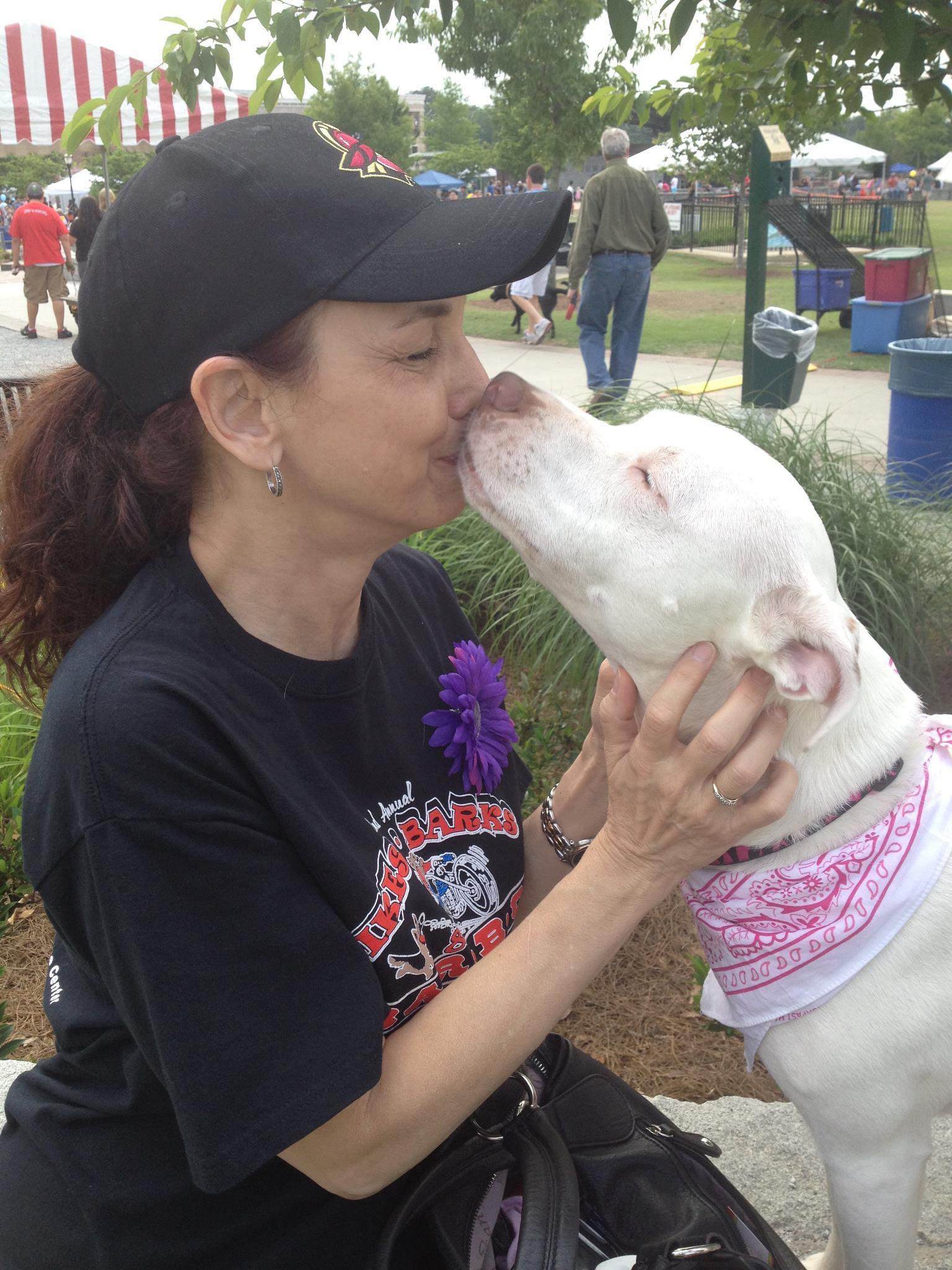 Make a Donation