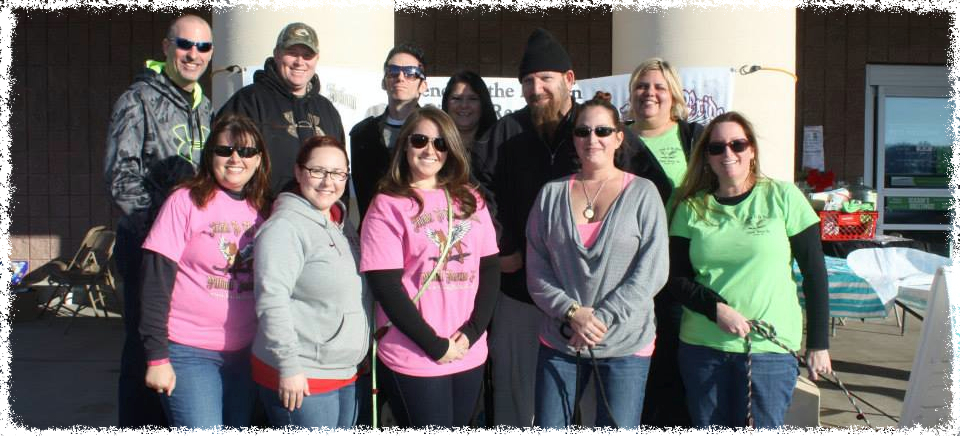 We have the BEST volunteers. Seriously.
Friends to the Forlorn is a volunteer-based rescue group, making our volunteers an essential part of the rescue. Our team of awesome volunteers is responsible for everything from maintaining our social media to running events and adoption days to processing applications to applying for grants…and so much more! Many of our volunteers are also fosters or adopters or both!
Are you an artist or photographer? Great with computers or digital work? A marketing or journalism student? A natural salesperson? You can use your skills and talent to help save dogs and find them forever homes! No matter if you want to be hands-on or you would like to help from home, wherever that may be, chances are there are volunteer opportunities for you. Below are just a few of the different ways you can help the rescue and our dogs:
Lend a hand during adoption days and other events.

Take photos and videos of adoptable dogs.

Create eye-catching graphics and flyers to help market the rescue, our adopt-a-bulls and other promotions.

Contact pet supply companies to solicit product donations.

Share adoptable dogs and fundraisers through social media, and with friends and family.

Collect new or gently used items for our eBay store.
We receive many requests asking if volunteers can come visit our facility to meet or play with the dogs. Unfortunately, since we do not have a facility this is not possible. However, we encourage all new volunteers to come to adoption day events and meet dogs there! Adoption day is a great way to get to know our dogs as well as some of the other volunteers and foster families.
Send an email to fttfvolunteers@gmail.com for more information or fill out our volunteer form today!
Interested in volunteering?
Join our team!
Fill out our volunteer form so we can find the right volunteer opportunities for you!
(Download and save the application to your computer before filling out.)